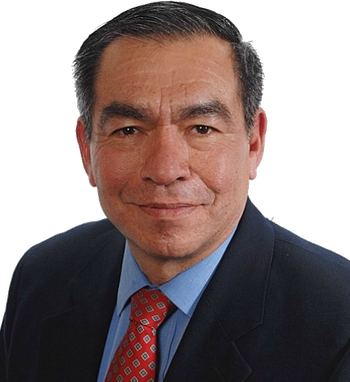 Ricardo S. Sanchez
CEO and Owner
Lieutenant General (Retired) Ricardo S. Sanchez retired from the U.S. Army in 2006 after 33 years of service. While active duty, his assignments included tours in the United States, Korea, Panama, Germany, Kosovo, and the Middle East.
Upon promotion to Brigadier General, Sanchez served as the Director of Operations and Director of Strategy, Policy, and Plans for U.S. Southern Command, which is responsible for all U.S. military operations in the Western Hemisphere. While serving in Kosovo, he led all military operations and executed the integration of interagency operations in the U.S. sector during the December 1999 to June 2000 timeframe.
From June 2000 to June 2001, Sanchez served as Director of Operations, U. S. Army Europe before he assumed command of the 1st Armored Division. In March of 2003, he deployed the Division to Iraq for Operation Iraqi Freedom. During Operation Iraqi Freedom, the logistical footprint of operations stretched across all of Iraq, supporting over 145,000 troops from 36 nations with all classes of supplies. In June 2003, he assumed command of V Corps and Combined Joint Task Force 7, which was responsible for all coalition operations in the country of Iraq after the fall of the Saddam Hussein regime.
Sanchez retired in November 2006 as the longest-serving V Corps Commander and the highest-ranking Hispanic officer during that period. An inherent duty in all of his assignments was assuming direct responsibility for the strategic and tactical supply chain management and logistical support of the forces assigned. Post-retirement, LTG Sanchez served as an independent security consultant, providing services to international entities in Africa, Central America, Mexico, Europe, and the United States for over four years.
LTG Sanchez graduated from Texas A&I University (BS Ed Math, History) and the Naval Postgraduate School (MS-Operations Research Systems Analysis Engineering) in Monterey, California. He has been the Chief Executive Officer of OES since its inception in 2012.